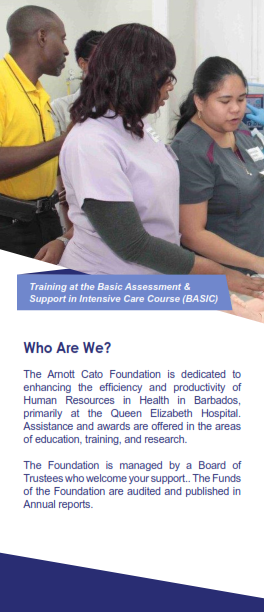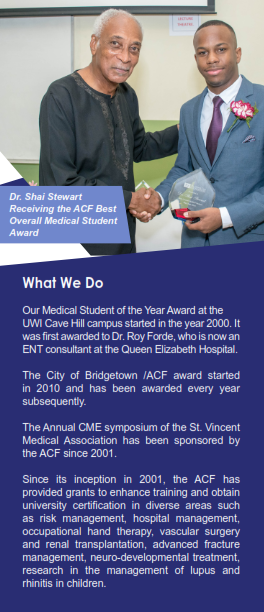 The Arnott Cato Foundation was established with the main objectives of assisting in the promotion of efficiency and productivity of human resources at the Queen Elizabeth Hospital (QEH) of Barbados. The QEH performs the triple task of being a community hospital, a teaching hospital and a regional hospital.
Assistance and awards are offered in the areas of education, training, and research.
Help is also given to St. Vincent and the Grenadines [the birthplace of Sir Arnott Cato] to allow health personnel to enchance their professional development.
The Fund is managed by Trustees who welcome your support and give you the assurance that the funds will be properly managed and audited annually. Your contribution will be publicly acknowledged should you so desire.
Our Rationale
If the Queen Elizabeth Hospital is to continue to improve its service to the community, the knowledge and skills of its staff must be continuously upgraded. As the public's expectations rise, so does the pressure to keep the QEH functioning at the high level it has attained. An independent organization such as the Arnott Cato Foundation can fill help to the need by joining with the Hospital in catering to the development of its human resources
Our Charity
The Foundation was registered in the year 2000 as a Charity under the Charities Act of Barbados, and is also registered with the Inland Revenue department for exemption from income tax.