SIR ERROL R. WALROND
BIOGRAPHY – SIR ERROL R. WALROND, CHB, KA
CHAIRMAN, ARNOTT CATO FOUNDATION
PROF. EMERITUS, UNIVERSITY OF THE WEST INDIES
SIR ERROL R. WALROND, CHB, KA, has been a member of the Board of Trustees of the Arnott Cato Foundation since 2002, and Chairman of the Board since 2012.
Trained at Guy's Hospital London, obtained the FRCS [Eng] in 1964, and returned to Barbados to work at the QEH as a surgeon and with Sir Arnott in 1965-6, before joining the UWI in Jamaica. He transferred back to Barbados as a UWI staff member and consultant surgeon at the QEH in 1974.
He was promoted to Professor in 1976, and led various developments in undergraduate and postgraduate teaching as Dean until his retirement in 2001. Professor Walrond has also had leadership roles in the regional research body CCMRC, the Barbados Association of Medical Practitioners, the National Advisory Committee on HIV/AIDS and WHO's Global Programme on AIDS, was the foundation Chairman of the Caribbean Accreditation Authority for Medical Education programs and other Health Professions, Foundation President of the Caribbean College of Surgeons, and Chairman of the Medical Council. Professor Walrond has published on a wide variety of medical subjects including a book entitled 'Ethics in Everyday Health Care'.
MRS. MARGARET CECILE HOPE
BIOGRAPHY – MRS. MARGARET CECILE HOPE, SCM
RETIRED CHIEF INFORMATION OFFICER
MRS. MARGARET CECILE HOPE, SCM, was born in Barbados on August 6, 1943, and was educated in Barbados at The Alleyne School and the then Girls' Foundation School.
Always one with a penchant for writing, she joined The Barbados Advocate on leaving secondary school in 1961, where she worked until 1963 as a news reporter and later as a social reporter. Mrs. Hope journeyed to the United Kingdom later in 1963, where she studied and worked as a freelance journalist.
Having honed her creative writing skills, she was offered, and accepted, the position as News Editor of the Bahamian Times in Nassau, The Bahamas, in 1967, and later became the Editor of the People's Newspaper in that country until 1972, before returning home that same year.
Mrs. Hope joined the Barbados Government Information Service as an Assistant Information Officer; and, after a number of promotions, became the Chief Information Officer in 1985. In between those years, she was seconded first to the CARICOM Secretariat in Guyana from 1974 to 1976; then from 1983 to 1985 she served as the Public Relations Manager to the Barbados Tourism Authority.
She held the position of Chief Information Officer for 18 years, retiring in 2003, making her the longest serving Chief Information Officer in the department's history and the first woman to hold that post.. In all, she spent a total of 31 years at the Barbados Government Information Service.
A former film and video documentary producer, Mrs. Hope's most signal work is a 45- minute historical film, "Freedom Is", which chronicled the history of the first free village in Barbados at Rock Hall, St. Thomas. The premier of that film was attended by the President of Zambia, Dr. Kenneth Kaunda, who was visiting Barbados overnight as the guest of then Prime Minister, J. M. G. M. "Tom" Adams.
A poet in her spare time, Mrs. Hope is the author of the long poem, "To Be As Trees", published in 2011 and co-author of a book Tested .a memoir by her and her daughter Anoush on their experiences as epileptics..
In 2011, she was awarded a Silver Crown of Merit for her meritorious service in the area of mass communications, in particular to the Government Information Service. On her retirement she served as Chief Executive Officer of the charity the Arnott Cato Foundation from 2004 to 2014. She is currently secretary of the ACF Board of Trustees.
SIR TREVOR A. HASSELL
BIOGRAPHY – SIR TREVOR A. HASSELL, KA., MBBS, FRCP, FACC.
FORMER ADJUNCT PROFESSOR OF MEDICINE
SIR TREVOR A. HASSELL KA., MBBS, FRCP, FACC., is a medical graduate of the University College of the West Indies and a former Adjunct Professor of Medicine, the University of the West Indies,
and Consultant Physician and Cardiologist, Queen Elizabeth Hospital, Barbados. He is a Fellow of the Royal College of Physicians and a Fellow of the American College of Cardiology. He is Chairman of the National Commission for Chronic Non Communicable Diseases. Sir Trevor is also President of the Healthy Caribbean Coalition: a civil society network for combating chronic diseases, and Chairman of the Advisory Committee of the Chronic Disease Research Centre, UWI.
Regional and international positions that Sir Trevor has held include Vice President of the World Heart Federation, President of the Inter American Heart Foundation, and President, Caribbean Cardiac Society. He was recently a member of an International Working Group to advise the Director General of the World Health Organisation (WHO), and is a member of the Policy Advisory Group of the World Cancer Research Fund International.
Sir Trevor has served as Chairman of the Governing Body of Harrison College, and Chairman of the Board of Management of the Barbados Community College. Sir Trevor is Patron of the Old Harrisonian Society.
Sir Trevor is a recognized leader in the prevention and control of NCDs, and plays a leading role locally, regionally and internationally in efforts aimed at slowing the epidemic of chronic non communicable diseases (NCDs).
Sir Trevor has received many awards including the appointment to the Order of Barbados as a Knight of St. Andrew in recognition of his outstanding contribution to the medical profession.
DR CLYDE T. CAVE
BIOGRAPHY – DR CLYDE T. CAVE MBBS, DCH(UWI), FRCPC
DR CLYDE T. CAVE MBBS, DCH(UWI), FRCPC, is a pediatrician and neonatologist.
After graduating from the University of the West Indies, and interning at the Queen Elizabeth Hospital, he spent seven years in Toronto, Canada, completing a residency in pediatrics and a subspecialty fellowship in adolescent medicine at the Hospital for Sick Children. This was followed by another fellowship neonatology at Women's College Hospital, before returning home to Barbados.
At the Queen Elizabeth Hospital, he has established and developed the Newborn Intensive Care Unit, been Head of the Department of Paediatrics , been Chairman of the Medical Staff Committee and acted as the Clinical Director for Women and Children, and as the Director of Medical Services. He coordinates the QEH Internship Programme. He is a Senior Associate Lecturer in the Faculty of Medical Sciences at the University of the West Indies and a past Chairman of the Medical Council of Barbados.
Dr. Cave is a lifetime member of the Barbados Museum and Historical Society and a trustee of the Barbados Gallery of Art.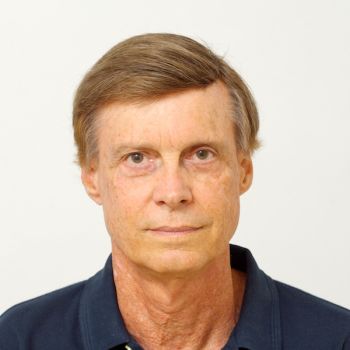 MR. ROBERT A. CARTER
BIOGRAPHY – ROBERT A. CARTER, B. MATH., CPA, CA
Robert was raised and educated in Barbados before attending university in Canada where he obtained a Bachelor of Mathematics degree from the University of Waterloo, and qualified as a Chartered Accountant of Ontario.
He has extensive experience in business and finance in the Caribbean, with a career spanning over 35 years in financial management and the provision of financial and business advisory services.
He has served as the Chief Financial Officer of a number of leading companies in Barbados including Sagicor Life Insurance, and CIBC West Indies Holdings Limited which was responsible for the operations of CIBC in the Caribbean (now known as CIBC FirstCaribbean International Bank).
Robert has also benefitted from exposure to a wide variety of industries, including construction, hospitality, retail and financial services, as a result of his position as partner responsible for business advisory services of the Eastern Caribbean practice of Coopers and Lybrand, and later as principal of his own financial consulting firm, a position which he holds to date.
Robert currently serves on the Boards of Directors of Republic Bank Barbados Ltd. and Chancery Reinsurance Ltd., and on the Board of Trustees of the Arnott Cato Foundation. He is a member of the institutes of Chartered Accountants of Barbados and Ontario.
MR. LESLIE ATHERLEY
BIOGRAPHY – LESLIE ATHERLEY
Leslie Atherley, now retired, is a former Director of the Culture of Peace Programme at the United Nations Educational, Scientific and Cultural Organisation (UNESCO) in Paris where he worked from 1980 – 1998.
He is a trained Educational Planner, having studied History at the University of the West Indies (UWI), Mona; Curriculum Development at the Ontario Institute for Studies in Education, University of Toronto; and Educational Planning at UNESCO's International Institute for Educational Planning, Paris.
He taught at the secondary school level and at the Faculty of Education, UWI. He also worked as a Senior Education Officer in Planning and Research at the Ministry of Education, Barbados.
In his UNESCO work, he travelled extensively in all regions of the world and was principally involved in project development and execution.
Since his retirement in 1999, he has served on UNESCO's International Committee for the Slave Route Project and has been a member of the Barbados National Commission for UNESCO.
His hobby is playing bridge, and he was the President of the Barbados Bridge League from 2003 to 2010.